It's time!
To post some pictures...I avoided doing this until I saw that there is a change. I hate having my picture taken but I want to blog this journey to show myself why I am doing it. I have a plethora of 'before' pictures courtesy of my trip to Boston....I hated them but now I am glad they are there so I can compare. It's beginning to show! YEAY!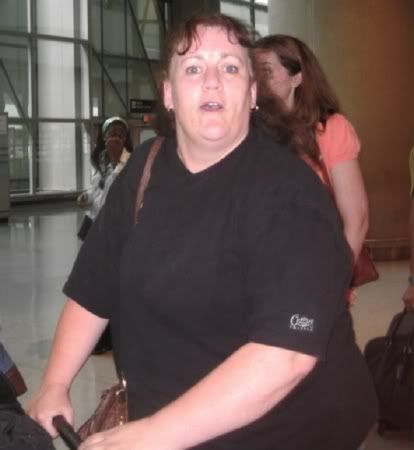 Boston airport June 08



This morning.



Boston.08 With Sara P.



This morning...with a stolen sweet from Seth's saturday stash!!

I can see a difference, I know that I have a long way to go and even then will have to battle with the baggy clothes issue, I can't imagine being confident enough to stop hiding but I am sure that when I have lost another stone or two it will be easier to do!!

Back later to blog todays food!

BREAKFAST Slimfast. Satsuma.
LUNCH. Veggie soup, crackers.
DINNER. Bar-b-q chicken, roasted veggies ( sweet potatoes, marrow, potatoes, cherry tomatoes)

Snack. Special K. Milky way stars ( 65 cals) and 3 of Seths sweets! ( thank goodness those chocolate stars have all gone now!)
Labels: day 67